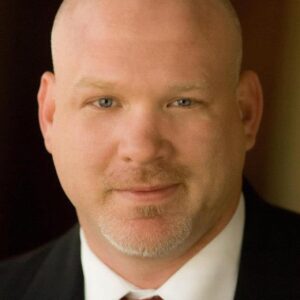 Fargo Doctor Falls in Love…Joins The Clinic!
One Saturday several weeks ago, Dr. Chad Zimmerman met with Dr. Ryan Jenkins to take a tour of The Clinic in West Fargo. Having practiced locally at a busy clinic in South Fargo for seven years, he was hesitant at first. However, after meeting with Dr. Aaron Jones and Dr. Samantha Kiecker, he fell in love with the mission and the staff at The Clinic. Shortly thereafter, he decided he wanted to be part our practice. So with great pleasure, we announce the addition of Dr. Zimmerman to our office!
Born and raised in Sioux City, Iowa, Dr. Zimmerman brings strong Midwestern values and work ethic to our practice. Following a back injury in high school, Dr. Zimmerman experienced the value of chiropractic and decided to pursue a chiropractic education. He graduated from Northwestern College of Chiropractic in 1999. In fact, he lived across the hall from Dr. Ryan Jenkins during his first year.
After practicing in Sioux City for several years, he wanted to see more of the world and practiced in Colorado before landing here in Fargo. For the past 7 years, he has practiced at a busy office in South Fargo- an experience he is tremendously grateful for.
"I would say that the last seven years truly showed me the value that chiropractic has in the lives of others. By incorporating soft tissue techniques, rehabilitation and spinal manipulation, amazing changes can occur- even with the most stubborn, chronic, degenerative conditions. The last seven years has really shaped my abilities and I'm excited to bring this understanding to an already excellent clinic."
He has a wide skill set that specializes in everything from new to old…from the nose to the toes. He has specialized in the treatment of degenerative conditions- even pesky problems that have already undergone surgery and injections. He states, "The key to understanding people's issues is to understand the underlying issues that created it. Too often subtle details get missed…or missed with traditional tests and patients end up suffering for years or decades. By taking a more attentive approach, we find that even stubborn issues usually have solutions."
In addition to his clinical experience, Dr. Zimmerman helped to found The Shamrock Charity to help fight depression. His charity team is working diligently to bring much needed resources to the Fargo-Moorhead community and expects 2017 to be a pivotal year in its development.
He and his wife, Jamie, and 9-year old daughter, Nadia, recently welcomed twin girls into their lives.
Dr. Zimmerman is excited to begin practicing with Dr. Jones, Dr. Jenkins and Dr. Kiecker and is ready to accept new patients.
If you or someone you know is dealing with chronic pain, Dr. Zimmerman is the doctor for you! Give us a call today!